Before I get into how to brand your blog, let me tell you a little bit about why you should.
As part of my blog launch, I focused a lot on branding my blog and making it easy to remember and recognize. I wanted to get this right from the start because I understood the importance of associating a brand with your name.
Why you should brand your blog
Branding is more than just slapping a catchy name and a picture on a website and calling it your "online persona". It goes beyond SEO and graphic design. Your brand will be the core of who you are and what you represent. So branding your blog is essential.
It can be a bit scary, I know.

But your brand is the way that your customers, visitors or strangers perceive you. A strong "branding game" can create an awesome and lasting first impression and can make you instantly recognizable in the future. Why is that a good thing? Because people are drawn to things they are familiar with.
Before I get into it, in the name of full transparency, please note that this post contains affiliate links and any purchase made through such links will result in a small commission for myself (although enough to get another puppy). If you choose to purchase anything through my links, thank you for supporting me and my blog. You are awesome! You can learn more about affiliate links here.
💎 BRANDING EXERCISE
Let's say you see a commercial for a specific dog food brand several times but you don't own a dog. One year later you happen to adopt a puppy and you are in a pet shop looking to buy some food for it. Which brand do you think it's more likely you will choose? My bet is that you choose the brand that is familiar to you, even if you never used it before.
Well, it's the same when you own a business or run a blog. You establish your brand, your name and your logo and this leads to establishing a connection between you and your potential customer or reader. And this connection is going to keep visitors coming back and choosing you.
💎 WHY BRANDING IS IMPORTANT
To sum it up, this is why branding is important for your blog or your online presence and why you should consider branding your own blog:
You build trust with your following. People know who you are and what to expect from you.
It makes you easier to recognize so it draws people to you when they have a plethora of choices.
It sets you apart from the competition and it makes you unique.
How can you brand your blog for under 10 dollars
💎 PICK A NAME
The first thing you need when deciding to brand your blog, website or business is a name. Chances are you already have one picked and you are happy with it.
The question of rebranding is a completely different story, but if you want me to write a post about that let me know and I will do my best to explain if it's worth it to change your name after you already built up some trust with it.
If you don't have a name chosen already now it's the time to brainstorm or hire someone to do it for you. If you want to hire me to come up with 10 unique and relevant brand name ideas click here! I can even check if the domain and the social media handles are available for that name.
💎 DESIGN A LOGO
But finding the perfect name is just one-half of the branding process. The next thing you need is a logo. You might think that a simple banner with a cute font will do, but as I said, you need something that is recognizable on all platforms.
Something professional that resonates with your brand identity. And while a banner with the name of the blog might work on your website, it might not perform well on social media channels where you are trying to promote your brand.
But thanks to the world wide web we have unlimited resources to hire people to design a kick-ass logo for us. Here are a few ways to get a cheap logo done for you:
Freelancer is a great way to get ideas for your logo, because you cannot only hire one logo designer (create a project) but for only 10 dollars you can hold a contest and get multiple entries. The best part of it is that you only have to award one entry, so you only pay for the logo you liked most.
The way it works is:
You click on "Hire a freelancer" and "Start a new contest"
Simply give out details about the logo you have in mind and other requests and set the deadline
Higher prize means more entries, and better quality ones but for 10 dollars you should get around 20 good options
You wait until you receive some entries. Soon freelancers will start battling for your attention.
You wait for the contest to end, or if you see something you like, you award the prize! It's that simple.
You can even ask for that the logo designer makes small adjustment to the logo until it's perfect.
Freelancer takes care of the rest. You receive the files and the logo designer gets paid. Everyone is happy!
💎 MY EXPERIENCE WITH FREELANCER
When looking into creating a logo for my blog, I decided to hold a contest myself and I totally see why people choose to hire someone on freelancer. I got a decent amount of entries and a ton of ideas and inspiration. Here is an example: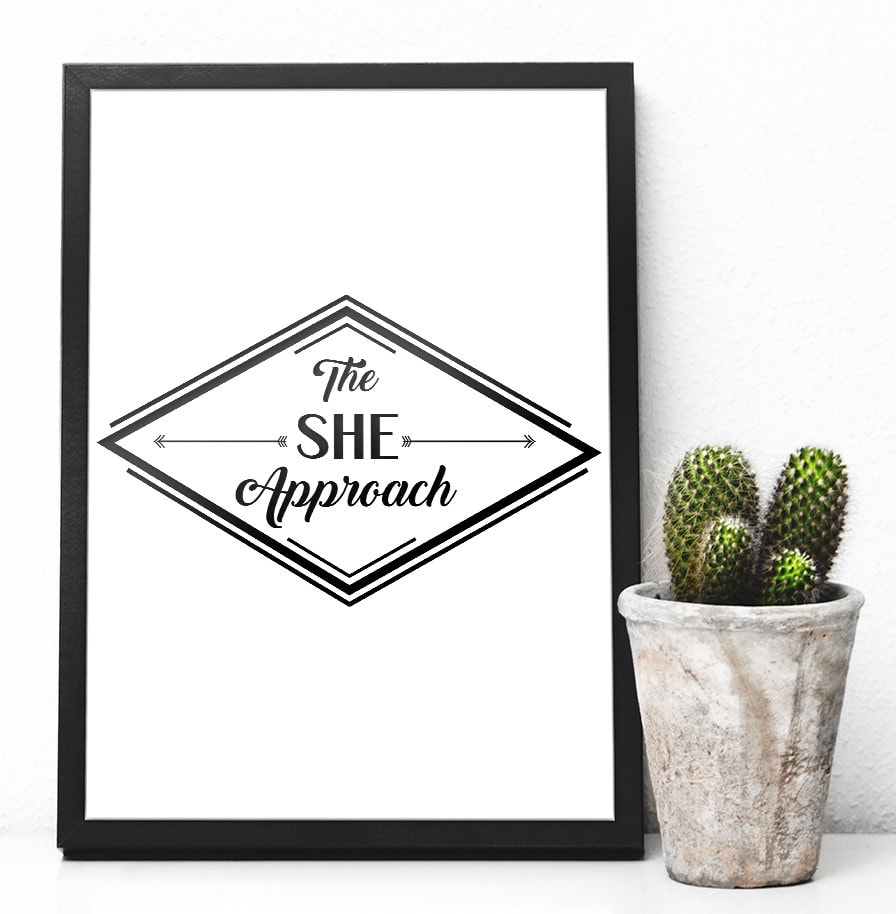 Unfortunately, I didn't like any of the ideas that were entered in the contest (I am a bit of a perfectionist) as they fell short of my expectations and my vision for my brand.
I decided to try a more personal approach (pun intended) and work 1 on 1 with a logo designer on Fiverr.
Fiverr is another awesome freelancing platform where people create "gigs" to showcase what they can do for 5 dollars.
To be fair, they do take a processing fee, so it will probably end up costing you around 6 dollars, and for better results, you can always purchase "gig extras" which are different upgraded services (such as multiple logo ideas or file formats that might cost you extra but will yield better results.
There are tons of logo designers out there who can supply an awesome brand logo for just 5 dollars. I chose mine quite at random basing my decision on good reviews and some of his previous work.
💎 THE WAY IT WORKS
You browse through the gigs until you find something you like
You place the order
In the "requirements" section you tell the designer everything he needs to know about the logo you want
You wait until he delivers the logo. You can pay for super fast delivery if you are in a hurry.
If you like it great! If not you can always ask for a revision.
Because I made the mistake of not being clear enough when stating the requirements, the first logo wasn't even close to what I envisioned.

But the great thing about Fiverr gigs is that they come with "revisions". So make sure you pick a gig that includes free revisions. This simply means that you can ask for a redo and the sellers has to comply.
My gig included 3 revisions and I was going to take advantage of them. But the clearer you are in what you want, the better result you are going to get. My second logo looks something like this:

My favorite part of hiring someone on Fiverr is the fact that I could openly communicate my ideas and my vision.
Working closely with a logo designer led to the desired result because I was able to ask for small revisions and tweaks to get what I wanted and I couldn't be happier with the final result which you can now see all over my blog.

So for only five dollars (and a small processing fee) I got this awesome logo and a transparent file which made it easy for me to share it on other social channels and edit it in places like my mailing list.
Make sure different file formats are included before you buy the gig, as some sellers charge extra to send you those.
99Designs is the perfect place to go if you need a professionally made logo, design package, ebook cover or business card. It will cost you more than $10, but if you have grasped the value of branding your business by now, you will know that is worth it.
They have a money back guarantee if you are not satisfied with the result and just like on Freelancer, you get to host contests and choose your favorite design from multiple entries.
Your choices are not limited and the work done on here is always of high-quality and more often than not, a game changer for your business.
If you're ready to go pro, this is the only platform that I truly recommend.
In conclusion
Branding your blog, website or business can really boost up your online presence and increase visibility because it makes you look professional but most importantly, it makes you unforgettable.
With under 10 dollars you can create a logo that will make you stand out in a world full of random blogs. I believe this is such a small price to pay even if you don't have a big budget.
The way I thought about it is that the next time I will order pizza, I will not get any dough balls, but I will have a logo that will improve my visibility, build trust and be a visually stunning memorabilia for my visitors.
And let me tell you, that small sacrifice was worth it! (No, this is not me being overly dramatic. I just really love cheesy twisted dough balls.)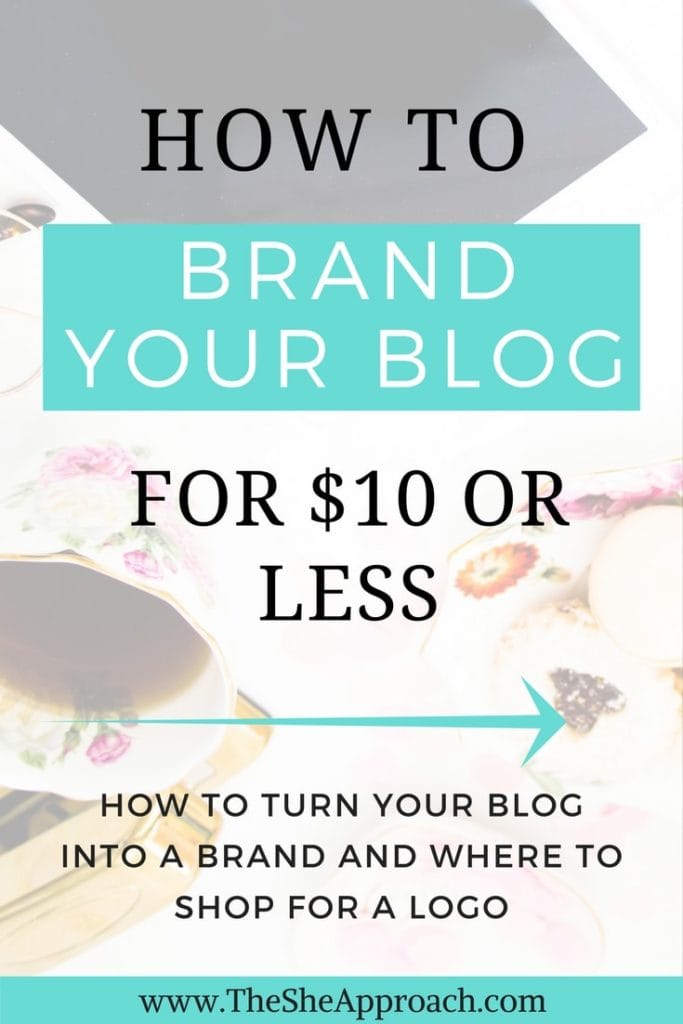 What did you invest in branding yourself and how did it pay off? I would love to hear some stories.